Azure offers a wide range of options for hosting and running system components, ranging from full control of a virtual machine, including the operating system, to fully managed services.
The Particular Service Platform may be hosted using several Azure hosting models:

Serverless
In serverless (also referred to as "Functions as a service (FaaS)") models, code is deployed directly to the service which runs it.
Azure Functions is Azure's serverless hosting model. NServiceBus supports integration with Azure Functions that allows deployment of new or existing NServiceBus applications into serverless environments with minimal effort. NServiceBus applications on Azure Functions can directly consume messages from Azure Service Bus. Other Azure Functions triggers can also use NServiceBus to send messages to Azure Service Bus.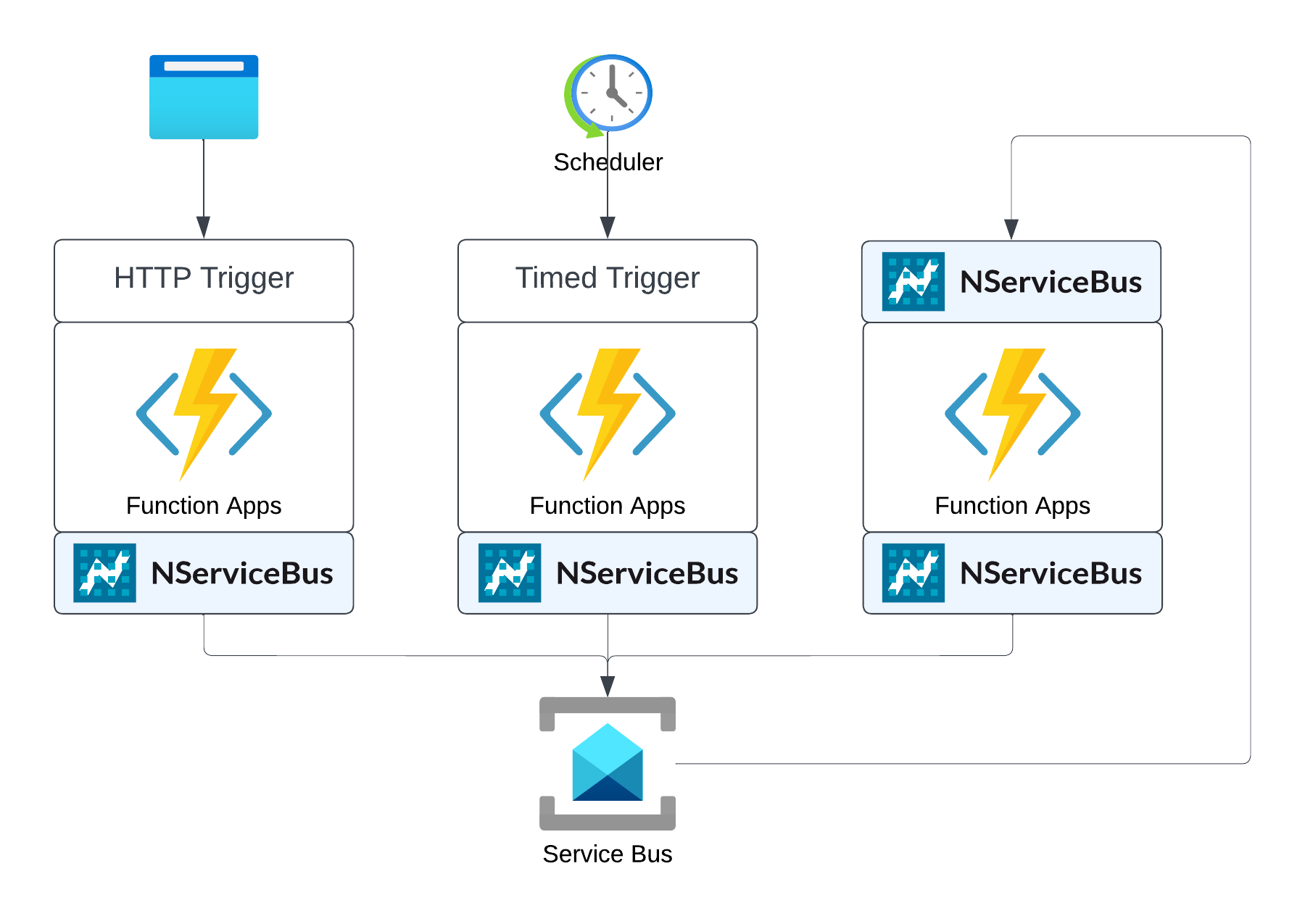 Host NServiceBus applications on Azure Functions →
Platform as a Service
Platform as a Service (PaaS) models provide managed hosting environments where applications can be deployed without having to manage the underlying infrastructure, operating system, or runtime environments.
Azure App Services
Azure App Services has native support for deployment of .NET applications. NServiceBus endpoints can be integrated into ASP.NET Core web applications or run as background tasks using WebJobs.
Containers
Containers are a popular mechanism to deploy and host applications in PaaS services. NServiceBus can be used by containerized applications and deployed to services like: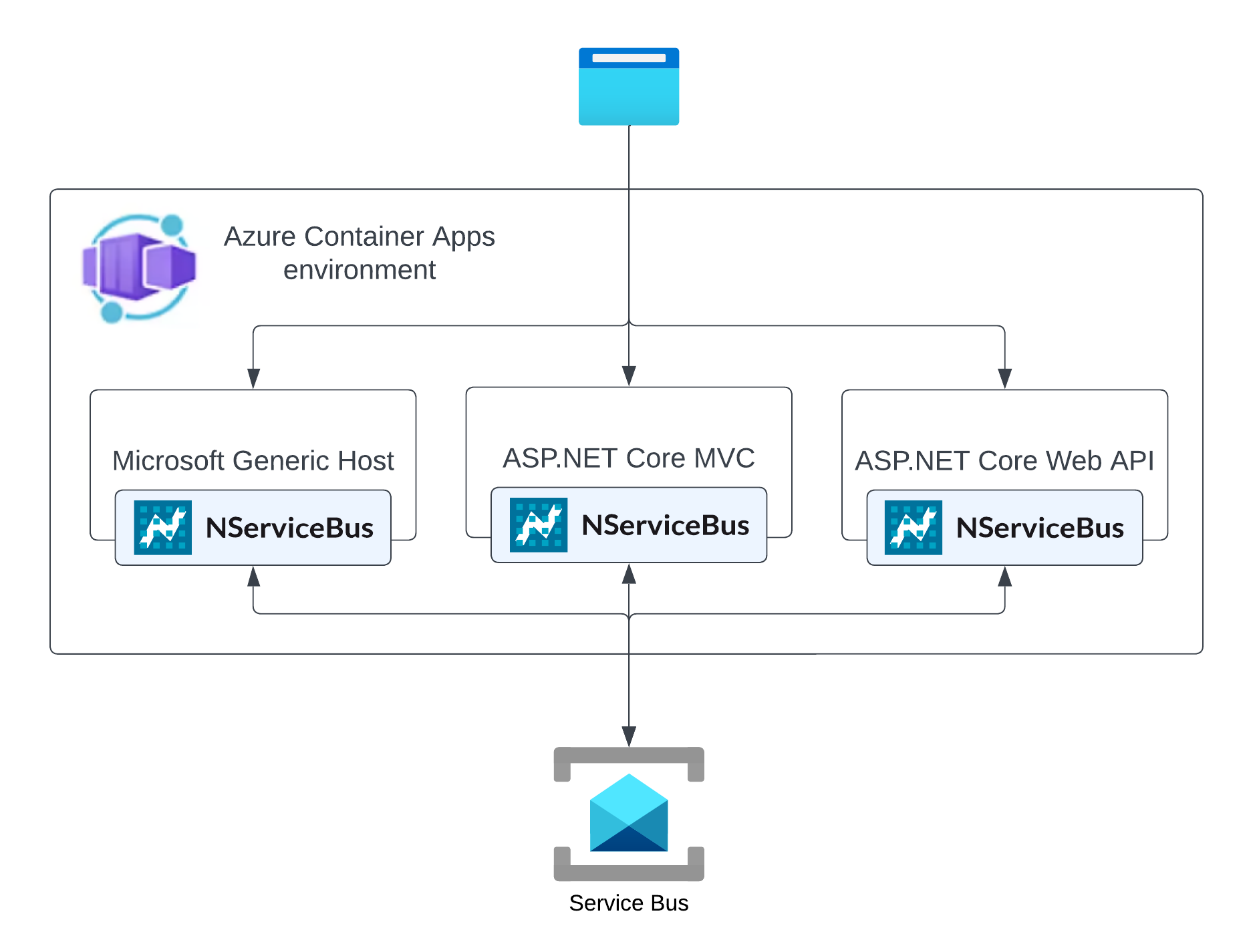 Host NServiceBus applications in Docker containers →
Infrastructure as a Service
Infrastructure as a Service (IaaS) provides virtualized computing resources like virtual machines, storage, and networking that can be used to build and manage the required infrastructure.
NServiceBus applications can easily be hosted on virtual machines. Popular techniques include:
Choosing a hosting model
The best choice of hosting model depends on the desired characteristics, such as:
Additional resources